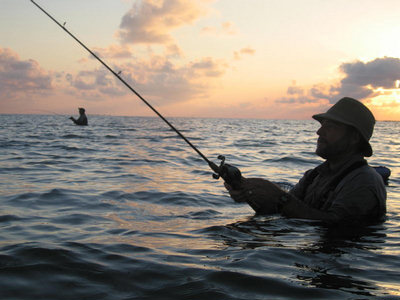 Fishing Trips - Rates:



Guided Fishing Charter is $650 for 1-3 people, $750 for 4 (trips includes the cost of live bait).


If you are fishing on your own boat or with another guide and would like to lodge, we can do that, too.

Please note: Offshore fishing is an additional cost. Call and we can discuss price and prospects.


Hunting Trips - Rates:


Hunting trips require at least four (4) shooters.
If you choose to hunt less than four (4) an additional fee will be charged.
Please note that bird-cleaning is an additional cost.
Our cast and blast option of hunting the morning and fishing the afternoon is popular.
We will be happy to take photos of your stay with us and email to you so you can relive the good times!


We accept all major credit cards.





Click on the Book Cover to Order Your Signed Copy!

What to Expect on a Fishing or Hunting Trip: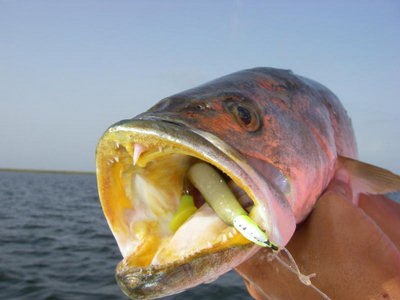 Inshore - We work East Matagorda and West Matagorda bays, the Matagorda and Port O'Connor jetties and the surf. Typically, boats leave our pier before sunrise and arrive back at the lodge in time for you to shower and clean up before departing.
The preferred methods of fishing are wading and/or drifting with artificial lures and/or live bait. Certain times of the year live bait is the best option for success, so we choose to maximize the potential to bend rods. Please note that live bait is an extra charge.
If you enjoy the night, floundering is an option. It is pretty cool to see a big trout or redfish dash from the shallows when looking for flatfish.
Fly-rodders are welcome, too.
Inshore fishing trips are based on 3 anglers per boat.

Offshore - Matagorda offers great fishing on the Big Pond for red snapper, kingfish, ling (cobia), amberjack, dorado, tripletail and sharks. From Sunrise Lodge, it is a straight shot to the Gulf of Mexico. Prices vary depending what species you want to target and how many miles the boat
travels to get you there.
Offshore trips are based on 4-8 anglers per boat.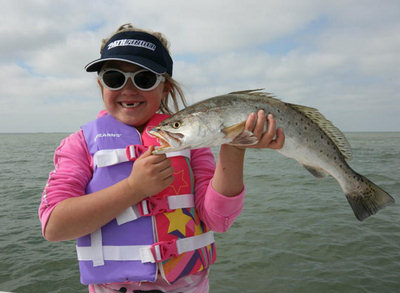 Waterfowl - We offer duck and goose hunting on private, well-managed lands for parties of four (4) or more. Pintails, wigeons, teal, gadwalls, shovelers and a few mallards frequent our ponds. Geese include snows, specklebellies and Canadas. We do not overhunt our properties, choosing to rotate over 40 ponds so our hunting remains steady from opening day to close. We also offer duck hunts on the bays, both morning and afternoon, for pintails, redheads, scaup and wigeons.
Hunting trips are based on 4 or more shooters per hunt.



Hunter needs waders, camouflage jacket, hat, gun, shells and hunting license. We sell shotgun shells at the lodge.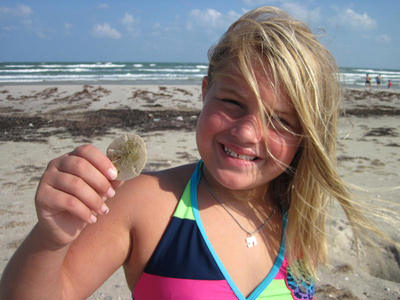 If you need to be outfitted with gear, we can accommodate your needs as long as advanced notice is given. We partner with Johnny's Sport Shop in Eagle Lake, an independent sporting goods store with top quality equipment. Or, we can set up an appointment for you to meet Mike Grigar (owner) at his store and he can walk you through the process of outfitting yourself for the hunt or fishing trip.

Dove - Hunts are morning and afternoon for mourning and white-winged doves. Our fields are private farm lands with crops of sunflowers, rice, milo and corn.




Deposits, Reservations, and Cancellations:


Deposits:
Due to limited space and dates at Sunrise Lodge on Matagorda Bay, at the time of reservation, a 50% non-refundable deposit for the cost of the entire group will be collected. We can only book a limited number of people on a particular date.



Refunds:

There are no refunds. We will reschedule due to bad weather. Party size can be adjusted within 30 days or more - deposit may be applied to balance. Within 14 days, no rescheduling is allowed, trip cost and balance is fixed for the original number of party members booked.
We regret this policy, but we make our living in this industry. "No Shows" and cancellations affect our lives and families.



Cancellations:
Cancellations less than 30 days of your date of arrival leaves us little chance of filling the reserved space due to the nature of our business. All cancellations made 30 days before your date of arrival will be rescheduled only if we are able to fill the cancelled date.


Tipping:
Gratuities are greatly appreciated. Our guides and staff get 100% of their tips. "What is an appropriate tip?" is often asked of us.
Standard practice is $25 per man per trip. So, standard for a party of four (4) is $100. Of course, tipping is not mandated, but if you have had a good experience and would like to reward a member (s) of our staff, feel free to do so in any amount you see fit.

Arrivals - Departures:
Please plan to arrive at lodge after 4 pm. Dinner will be served at 6 pm. Please prepare for your departure before 3:00 p.m. to allow our staff to clean and prep rooms for the next arrivals.

Licenses:
Buy your fishing license before you arrive by calling 1-800-895-4248, or buy it at Stanley's located at the foot of the big bridge.

Our Location - Map to Matagorda Sunrise Lodge
190 St. Mary's Slough Dr., Matagorda, Texas 77457
Click here for interactive Google.com Map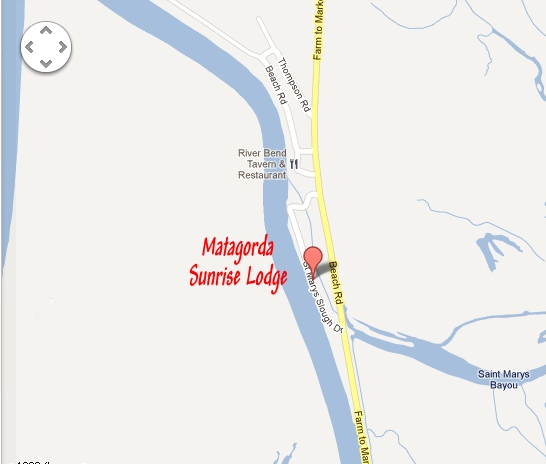 Contact Us for Reservations and Information
Bink Grimes
979-241-1705
binkgrimes@sbcglobal.net
www.MatagordaSunriseLodge.com


We accept all major credit cards.